Leather Care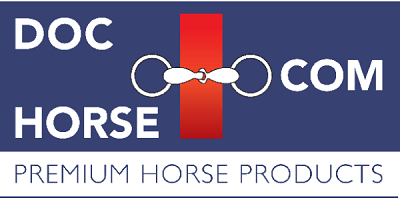 Leather care
To prolong the lifespan of your leather tack, it's important to take good care of your tack. Especially the billets, drop nosebands and flash nosebands tend to suffer most from use. But also the tack that you're not using on a regular basis will benefit from a thorough cleaning with saddle soap and leather grease or conditioner to prevent the leather from dehydration.
In leather care, it's important to separate cleaning from conditioning. A conditioning balm will not clean the leather as thoroughly as a leather soap would, and a saddle soap will not hydrate your leather as a conditioning balm or leather grease would.
It is important to clean your saddle, girth and bridle when it's visibly dirty. When it's dirty, you should clean it immediately, so the dirt will not penetrate the leather and dehydrate it. The salts in horse sweat are bad for your leather. It will dry the leather and leave a white layer on your tack.
Sometimes, we see mold appear on tack that's out of use. This happens frequently with tack that's stored in a humid environment. Mold will not harm the leather, but protect it. Be aware that when you clean the mold of the tack, you should treat the leather with a conditioner or leather grease, to avoid the leather from dehydration.
We advise cleaning tack that is used daily every two weeks with a leather soap, and treat it with a leather grease or –conditioner. For care on a daily basis, you can clean the tack with a cloth and a leather conditioner, such as Absorbine Leather care or Cavalor Leather soap. Both in a spray bottle for daily use.
For dry and cracked leather, we advise to treat the leather with a leather oil.
We also advise to clean the tack that's used only occasionally (such as draw reins or a martingale) with a saddle soap.