Equine america cortaflex super strength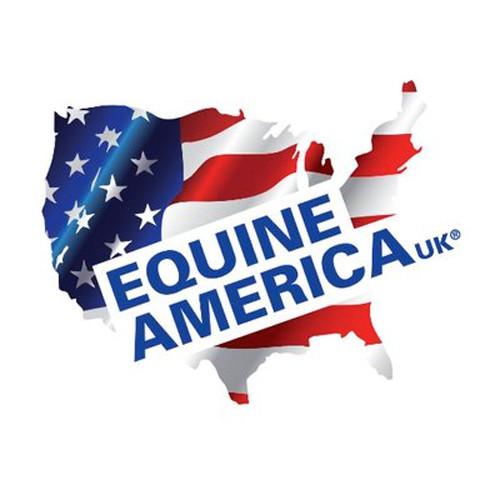 Cortaflex super fenn super strength powder fortified with ASU and Silicon.
6 in stock - will be shipped today
Only %1 left
Gratis verzending boven de €49,-
WhatsApp: +31 (0)653340808
Voor 00:00 besteld = volgende werkdag in huis
Overleg met onze specialisten
| Contents | Number of days | Price | Price per day |
| --- | --- | --- | --- |
| 500 gr | 60 | €94.50 | €1.58 |
| 1000 gr | 60 | €156.95 | €2.62 |
Equine America - Cortaflex HA Super Strength Powder
It's never too late! Specially formulated for competition horses and ponies, and for those with excessive wear and tear to their joints.
Why CORTAFLEX?
Wear and tear to the joints is a normal function and will occur naturally with age, but our domestication of the horse has increased the stresses on the joints, resulting in reduced mobility. Constant pounding on artificial, hard or heavy ground is very demanding on joints – even hacking can cause abnormal wear and tear, metal shoes increase concussion and confinements of stables increases pressure. In these circumstances feeding a proven joint supplement can help to support healthy joints.
Chondroitin and Glucosamine are produced naturally by the body and aid the maintenance of the joint tissue. Joint cartilage is not directly connected to any blood vessels so; all of the nutrients that the cartilage needs for good health have to be small enough to pass through cellular walls to benefit the joint tissue.
Cortaflex was formulated around the theory that small molecules are more likely to be absorbed through cellular walls. Therefore, Cortaflex contains the micro sized key active isolates of Chondroitin and Glucosamine, providing the body with both the building blocks and the stimulus for its own production of Chondroitin and Glucosamine.
Cortaflex and Hyaluronic Acid
Cortaflex is now fortified with Hyaluronic Acid (HA) for even greater benefit to the joints, particularly those that have experienced excessive wear and tear.
HA is a major component of synovial fluid, which is essential for providing the joints with lubrication and the cartilage with nutrients. HA has traditionally been derived from type II Collagen sourced from Rooster Comb, which has a high molecular weight of up to six million Daltons. This form of HA has been shown to be very effective when received internally but is not considered to achieve a good rate of absorption when taken orally due to the large molecular size.
The Hyaluronic Acid used in Cortaflex is of vegetable origin and has a molecular weight of less than 50,000 Daltons. It is believed that this is more readily absorbed, providing Hyaluronic Acid to the joints in a non-invasive way.
Research - Clinical Evidence
Cortaflex has been clinically tested in a double blind study of equine tarsal joint movement. The rigorous trial was conducted by the College of Veterinary Medicine at Michigan State University, one of the leading equine research institutes in the world. Unlike the more subjective research approaches in the majority of equine trials, the study used the most advanced kinetic analysis techniques to objectively and accurately measure the horse's gait. These techniques, based on video and force plates, unquestionably proved the effects of supplementation. The results were then presented by the author Dr Hilary Clayton BVMS, PhD, MRCVS, to the American Association of Equine Practitioners (AAEP)) and published in the conference proceedings.
To keep my team sound and supple I run them on Cortaflex HA Liquid and maintain them on Cortaflex Powder, and for myself I take Cortaflex capsules.' Pippa Funnell.
More Information
Brand
Equine America
Substance
Powder
Ingredients

Let op! In de onderstaande lijst met samenstellingen zijn de aminozuren van de chondroïtine en glucosamine apart benoemd.

Technological Additives:

Preservatives: Ammonium Propionate - E 280 - 1000mg/kg
Anti-oxidants: Ascorbic Acid - E 300 - 400mg/kg

Nutritional Additives:

Vitamins & pro-vitamins:
Pyridoxine Hydrochloride - 400mg/kg

Compounds of Trace Elements:
Manganese Sulphate Monohydrate - E5 - 400mg/kg
Copper Sulphate Pentahydrate - E4 - 50mg/kg

Amino Acids: Glycine, L-glutamine, L-proline, Glutaminezuur, Asparaginezuur, L-Arginine, L-Histidine, L-Alanine, L-Serine, L-Valine, L-Isoleucine

Composition:

D-Glucose 727.150 mg/kg
Isolated Soya Protein Concentrate 80.000 mg/kg
ASU 20.000 mg/kg
Bromlaïne 20.000 mg/kg
Collagen Hydrolysate
Sodium Hyaluronate (HA) 2800 mg/kg
MSM

Analytical constituents:

Crude protein 13.20%
Crude fibre 0.10%
Crude oils & fats 1.12%
Crude Ash 1.72%
Avocado Soybean Unsaponifiables (ASU) 7.14%
Sodium 0.10%
Silica 0.05%



Usage Text
Voor paarden in zware training of als opstart periode: 15 g per dag. Vervolgens 7.5 gram per dag als onderhoud.
We found other products you might like!