Naf magic powder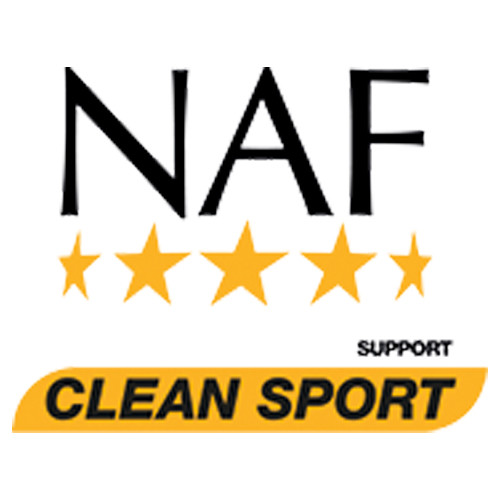 The original unique formula of bio-available magnesium and carefully selected herbs work with added key ingredients for a settled gut and calm outlook.
> 10 in stock - will be shipped today
Gratis verzending boven de €49,-
WhatsApp: +31 (0)653340808
Voor 23:59 besteld = volgende werkdag in huis
Overleg met onze specialisten
| Contents | Number of days | Price | Price per day |
| --- | --- | --- | --- |
| 750 gr | 30 | €31.92 | €1.06 |
| 1500 gr | 60 | €57.20 | €0.95 |
| 3000 gr | 120 | €139.95 | €1.17 |
| 15 kg | 600 | €629.95 | €1.05 |
NAF Magic Powder
NAF Magic is a five star formula that contains a unique combination of herbs and nutrients known to help relax muscle tissue and support concentration. Magnesium is an essential nutrient to a horse's wellbeing, and among its many roles is the regulation of nervous tension. As magnesium also acts on muscle tension, a horse low in magnesium may appear 'tight' in his way of going and express excitability or a lack of confidence. Low magnesium may be caused by a grazing deficiency or simply a horse or pony's individual metabolism. Magnesium levels can also be reduced by regular travel and competition.
Magic is more than just magnesium; it also contains a blend of herbs chosen for their traditional use in supporting confidence and concentration. The unique blend of magnesium and herbal support of Magic enables the horse to tackle all that is asked of it, calmly and confidently. Note: NAF are pleased to confirm that the magnesium used in Magic does not contravene FEI rules and is safe for use in all horses.
More Information
Brand
NAF
Rug Size
145 | 195 cm
Substance
Powder
Ingredients

Samenstelling

Magnesiumoxide, Grasmeel, Sint Janskruid, Hop, Calcium Carbonaat, Koolzaadolie, Biergist, Fenegriekzaad, Oligo-fructose (gedroogd), Saccharomyces cerevisiae extract.

Toevoegingen (per kg)

Voor de spijsvertering: Saccharomyces cerevisiae

Analytische bestanddelen

Ruw eiwit 7,7 %
Ruwe oliën en vetten 3,9 %
Ruwe as 44,1 %
Ruwe celstof 32,8 %
Natrium 550 mg/kg

Usage Text

Voor angstige, onrustige en gespannen paarden. En voor de aanvulling van magnesium bij een tekort door een onnatuurlijk rantsoen, veel reizen of een arme bodem. Bij kieskeurige eters geleidelijk introduceren. Bij extra stress kan ter versterking van het effect een Instant Magic injector gegeven worden. De onderhoudsdosering kan onafhankelijk van het gewicht aangepast worden aan de individuele behoefte van het paard of de pony.

1 maatschepje van 50 ml bevat ca. 25 g.

Hoge dosering (7-10 dagen) 50-75 g
Onderhoudsdosis 25-50 g
We found other products you might like!