Puur drainage compositum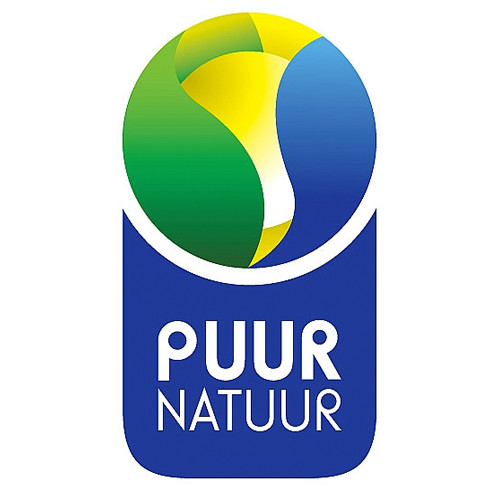 Drainage Compositum stimulates the removal of waste from the body by supporting the bladder and renal function, digestive function and operation of the lymphatic system.
Special Price
€27.89
Regular Price
€30.99
10 in stock - will be shipped today
Gratis verzending boven de €49,-
WhatsApp: +31 (0)653340808
Voor 23:59 besteld = volgende werkdag in huis
Overleg met onze specialisten
| Contents | Number of days | Price | Price per day |
| --- | --- | --- | --- |
| 100 ml | 33 | €27.89 | €0.85 |
Puur - Drainage Compositum 100 ml

Drainage Compositum stimulates the removal of waste from the body by supporting the bladder and renal function, digestive function and operation of the lymphatic system.
More Information
Brand
Puur Natuur
Quantity - ml
100 ml
Substance
Liquid
Dosage
3 ml
Ingredients
Extracten van Artisjok, Asperge, Berendruif, Berk, Canadese geelwortel, Driekleurig viooltje, Duizendguldenkruid, Grote engelwortel, Grote klis, Guldenroede, Heermoes, Javaanse kurkumawortel, Jeneverboom, Kattenklauw, Kattensnor, Kleefkruid, Mariadistel, Paardenbloem, Rozemarijn en Zwarte bes. Verdunde extracten van Vrouwenmantel, Zuurbes en Stinkende gouwe. Alcohol 35% v/v.
Usage Text

Dosering en toepassing:

Als kuur geeft u 1 flesje Drainage Compositum per halfjaar (1 flesje is voldoende voor ca. 40 dagen).

1 - 3 keer per dag de volgende dosering geven:

Paard: 20 druppels
Pony: 15 druppels

Indien het in de praktijk lastig is om dit product meerdere malen per dag toe te dienen, volstaat 1 keer per dag of 1 keer per 2 dagen. Geef dan de maximale dosering van één dag. Ook dan is dit product effectief inzetbaar maar kan reactie iets langer uitblijven.

Geef dit product met een plastic spuitje rechtstreeks in de mond, eventueel verdund met een beetje water, of op iets lekkers minimaal een half uur voor of na het voeren.

Bijwerkingen:
Tijdens een drainagekuur worden afvalstoffen losgemaakt om te worden afgevoerd door de organen. Hierbij worden deze afvalstoffen door het bloed getransporteerd.
Dit kan een vermoeid gevoel veroorzaken en dieren kunnen hier wat lusteloos door worden.

Drainage Compositum kan wel een lichte beginverergering geven van de bestaande klachten. Deze mag echter in geen geval zo erg zijn dat het dier er echt ziek van wordt. Veel dierenbezitters rapporteerden dat met name de 'zwakke plekken' in het lichaam van hun dier extra opspeelden tijdens het geven van een drainagekuur. Vaak zijn dit verergerde huid-, vacht-, oog- of oorproblemen, of dunne, slijmerige of stinkende ontlasting. Dit is niets vreemds, het lichaam werkt afvalstoffen voornamelijk via de uitscheidingsorganen het lichaam uit. Wanneer het dier echter duidelijk ziek wordt door een heftige uitscheidingsreactie is het aan te raden om tijdelijk te stoppen en in overleg met een dierenarts de dosering te verlagen.

Ook wanneer dergelijke verschijnselen langer dan 3-4 weken aanhouden (doorgaans duurt het ontgiften ca. twee weken), is het raadzaam contact met een (holistisch) dierenarts op te nemen.

Niet geven indien:
Tijdens de dracht of lactatieperiode wordt het geven van Drainage Compositum afgeraden, met name omdat een aantal bestanddelen de vochtafdrijving stimuleren en nog niet voldoende is onderzocht wat het effect hiervan kan zijn op de foetus.

Ook moet Drainage Compositum niet worden gegeven aan dieren die erg ziek zijn. Het lichaam moet voldoende energie hebben om de afvoer van afvalstoffen aan te kunnen en wanneer het lichaam zelf al hard aan het werk is om beter te worden kan het een dergelijke, extra belasting, veelal niet gebruiken.

Het is aan te raden om niet vlak voor een operatie te beginnen met een drainagekuur, maar te wachten tot het dier geopereerd en hersteld is, eigenlijk omwille van dezelfde reden als hierboven.
De witte bloedlichaampjes moeten zich kunnen richten op een spoedig herstel. Bijkomend effect is dat zo direct de resten van de narcose uit het lichaam worden afgevoerd.

Geef ook geen drainagekuur in het geval van diabetes omdat het door de prikkelende werking op diverse organen de glucosespiegel in het bloed enigszins kan doen schommelen.
We found other products you might like!