Twydil racing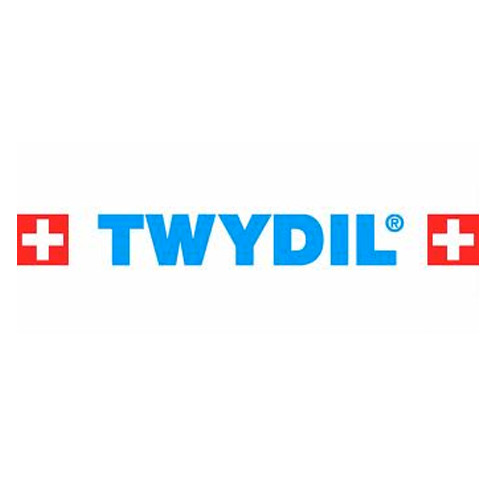 An ideal daily supplement for top performance horses undergoing an intensive training and competition.
Not in stock - will be shipped within 2 - 10 days
Gratis verzending boven de €49,-
WhatsApp: +31 (0)653340808
Voor 23:59 besteld = volgende werkdag in huis
Overleg met onze specialisten
TWYDIL COURSE / RACING
An ideal daily supplement rich in vitamins, trace elements, amino acids and magnesium.
In practice

For horses undergoing regular or intense activity; brings horses to their maximum physiological potential.
Supports optimum muscle development.
Keeps the horses fresh and fit, even after sports events.
Maintains good general condition.
Improves the coat- and hoof-condition.

Bioavailability as well as the efficiency have been tested several times. A significant increase of vitamins in the blood system can be observed after three weeks use of TWYDIL RACING. The maximum effect is achieved after 6 weeks.
More Information
Brand
Twydil
Substance
Grain
Ingredients

Analytical constituents
Crude protein 35 %, crude ash 19 %, crude oils and fats 8 %, crude fibre 3.5 %, magnesium 2.5 %, sodium < 1 %

Additives (per kg)
Vitamin A (retinol) 800,000 I.U.
Copper (as copper amino acid chelate) 830 mg
Vitamin D3 (cholecalciferol) 80,000 I.U. (as copper oxide) 830 mg
Vitamin E (dl- -tocopheryl acetate) 26,667 mg
Iron (as ferrous amino acid chelate) 5,616 mg
Vitamin K3 (menadione) 133 mg (as ferrous fumarate) 5,617 mg
Vitamin B1 (thiamine hydrochloride) 1,120 mg
Manganese (as manganese amino acid chelate) 1,663 mg
Vitamin B2 (riboflavin) 467 mg (as manganese oxide) 2,098 mg
Vitamin B6 (pyridoxine hydrochloride) 400 mg
Zinc (as zinc amino acid chelate) 3,326 mg
Niacin (as nicotinic acid) 1,333 mg (as zinc oxide) 2,130 mg
Pantothenic acid 600 mg Cobalt (as cobalt sulphate) 48.38 mg
Biotin 20 mg Iodine (as calcium iodate) 142 mg
Folic acid 1,933 mg Selenium (as sodium selenite) 50 mg
Vitamin B12 (cyanocobalamin) 20 mg
L-Lysine 133,000 mg
Choline 10,667 mg
Methionine 66,000 mg
Vitamin C (35 % as ascorbic acid Threonine 66,000 mg 65 % as ascorbic ester) 20,000 mg

Usage Text

Veulens na het spenen: 1/2 maatbeker (37,5 g) per dag.
Eenjarige paarden: 1 maatbeker (75 g) per dag.

Officieel gecertificeerd: kan risicovrij tot op de wedstrijddag worden gebruikt

Garantie van vitaminestabiliteit : 100%
We found other products you might like!